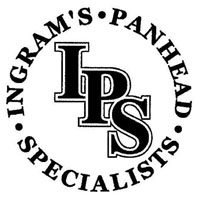 We have conveniently divided our photographs into two distinct areas:
#1 Our Standard Photographs
and
#2 Our Newest & Most Recent Photographs
Our standard photographs are the photographs located right here on this page.  They are a collection of various images which we have taken over the years.  Simply click on the various thumbnails below and you will then see the full-sized version of each image.  After you are done viewing each photo, use the BACK ARROW of your browser to return back to this page and continue viewing the rest of the photos.
To see our newest & most recent photographs simply click on the "Online Photo Album" link below and you will see the newest and very latest photos we have taken.  With our online photo album we can very easily add photos daily, weekly, or monthly and they are instantly available for you to see!