Ever since our web site went on the internet our ''Links'' page has always displayed a link to what we considered to be the area's finest and most professional tattoo shop LUCKY EDDIE'S LOST PLANET TATTOO. This studio, located just up the street from us in uptown Oxford, Ohio was owned and operated by a dear friend and customer of ours, for years, Lucky Eddie Swan. We not only repaired and maintained Harleys for Lucky Eddie but we also built a custom bike for him also. Like so many of our loyal supporters here at INGRAM'S PANHEAD SPECIALISTS, Lucky Eddie was not only a customer--he was also a friend.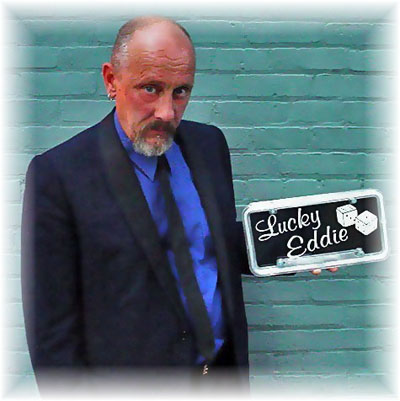 He absolutely loved coming into the shop and did so often. He loved riding. He loved his three vintage Harleys. In fact, one of them, which had only 35 miles on it since being completely rebuilt as brand new, was actually placed in the front window of his shop, as a museum piece, for all to see!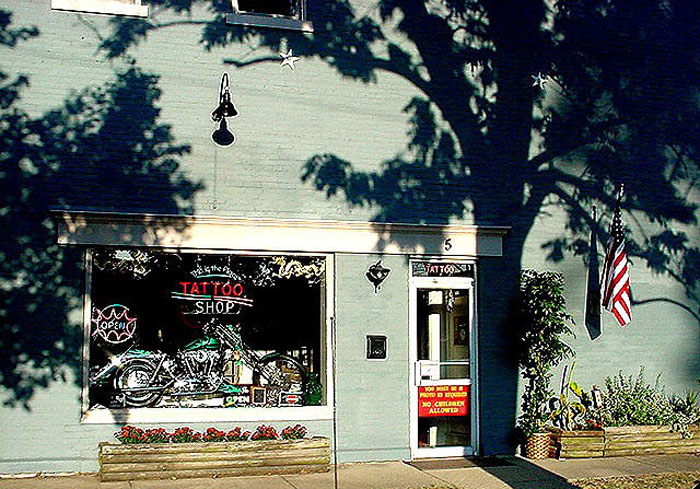 Sadly, on December 3, 2012 the world lost this amazing and immensely talented artist when he passed away of a heart attack while quietly seated on a chair relaxing at home. We join everybody who knew him in saying farewell to Lucky Eddie Swan--a true inspiration, as well as cherished friend and customer here at INGRAM'S PANHEAD SPECIALISTS.